Anglesey Engagement Photographer
Anglesey Engagement PHOTOGRAPHER
I was fixated on Holyhead mountain's  heather, I was utterly convinced that it would still be in bloom and we'd find some on the approach to North Stack. Eleanor was going to be wearing yellow and I thought it would complement the purple heather beautifully. I was wrong, we're late September and I'd missed the heather all together.
I'd done my homework and I knew when the sun was setting. I'd arranged to meet Eleanor and Oliy with ample time to make use of some pretty light. I was wrong again. As I approached Holyhead mountain, all 722 feet of it, the sun dipped behind it. I couldn't even see the sun! The reason I'm confident in telling you my failings is because I came away from this shoot with a selection of really beautiful images. There was indeed plenty of light, not the light I'd expected but lots of back light. I could go on and on about the light , I'll stop here because I can be a bit of a bore about light. I've shot here once before and I stayed close to the lake. This time I ventured above Porth Namarch and discovered a film set of a location. We may not have had heather but we had ferns in abundance. Eleanor and Oliy were willing participants, they took gentle direction and it shows.
Still a bit miffed at missing the sun I suggested we jump into our cars and drive towards the breakwater, 'follow that sun', and off we went.
Then there was the most unlikely of props, a rusty railing. All colours were in harmony and my job was done.
If you'd like a couple shoot or engagement shoot and like the way I've captured Eleanor and Oliy's story then please do contact me. We can talk through your ideas and I can tell you how best to use my time.  I'm an Anglesey wedding photographer and a North Wales wedding photographer. I'm happy to travel to photograph you. Contact me here or e-mail: gill@gilljonesphotography.co.uk or look through my website: www.gilljonesphotography.co.uk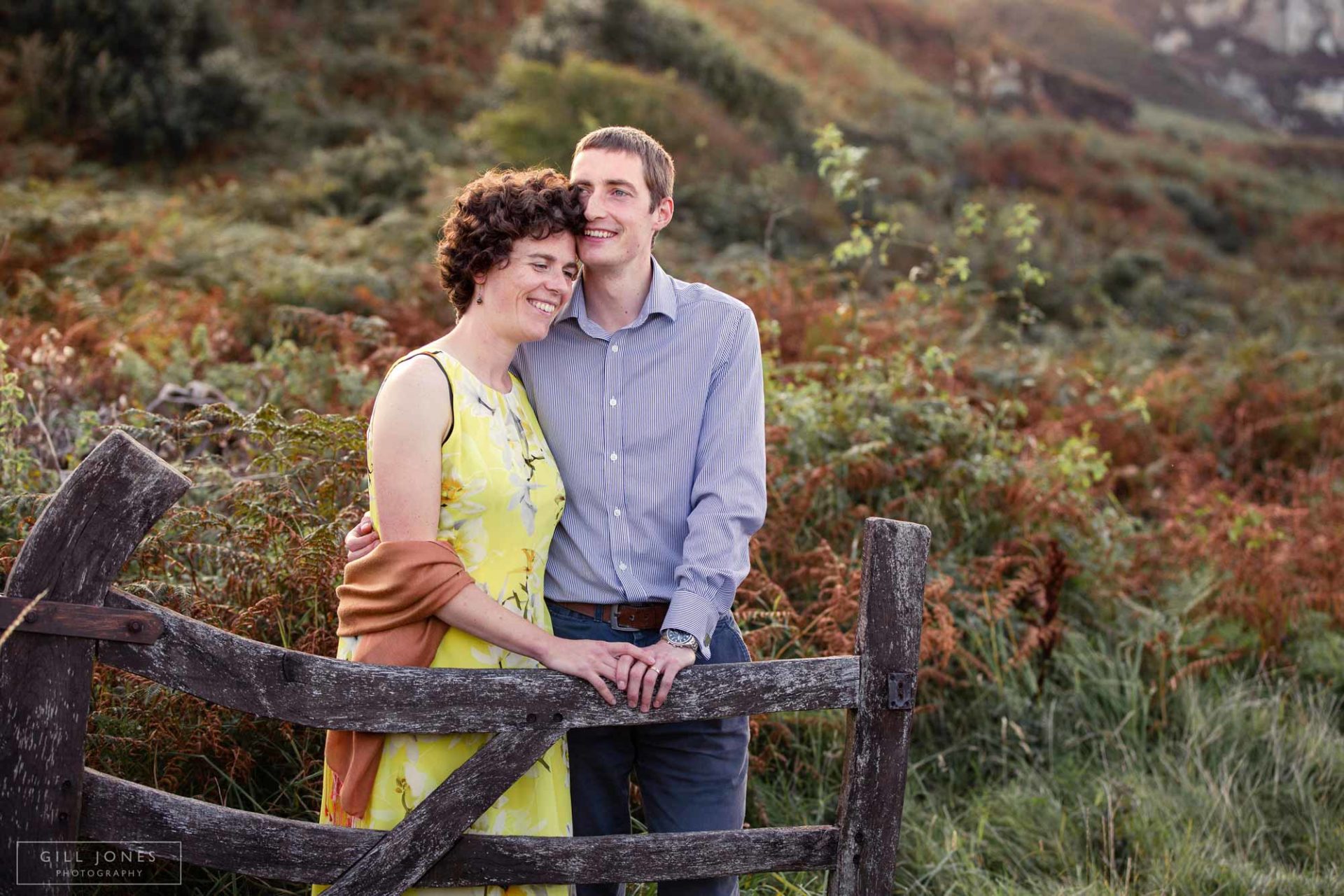 Please scroll to see Eleanor and Oliy's engagement shoot at Holyhead Breakwater County Park.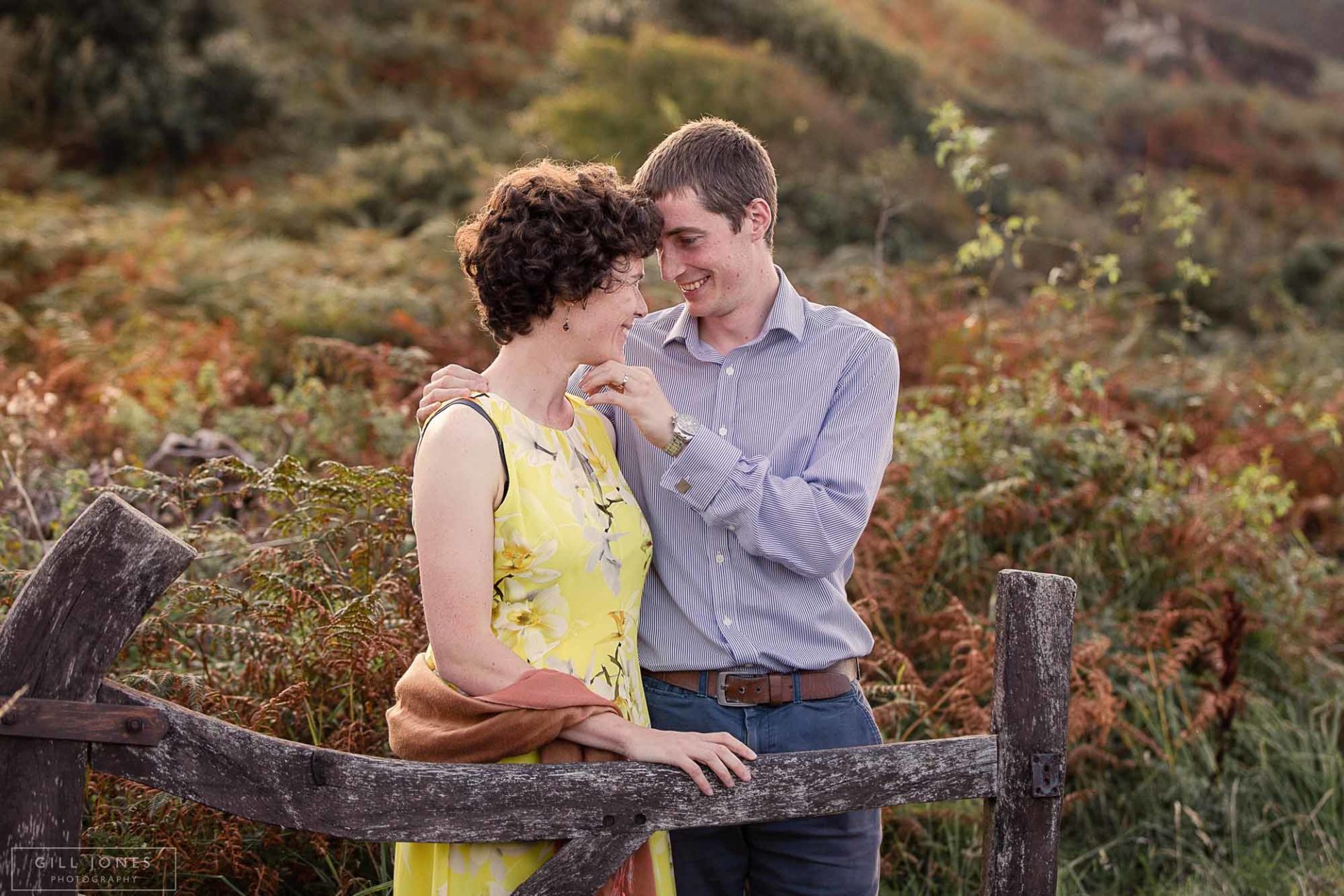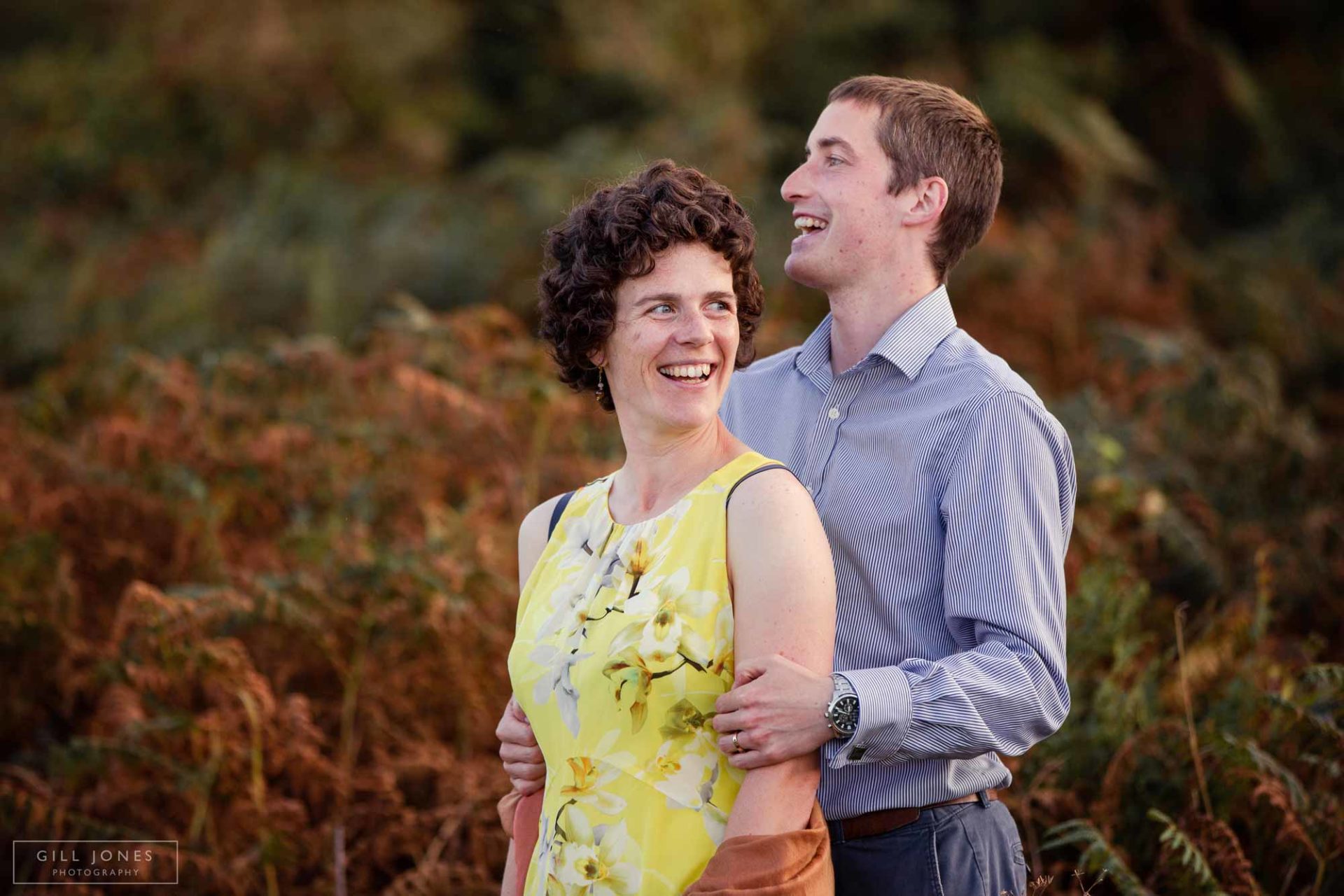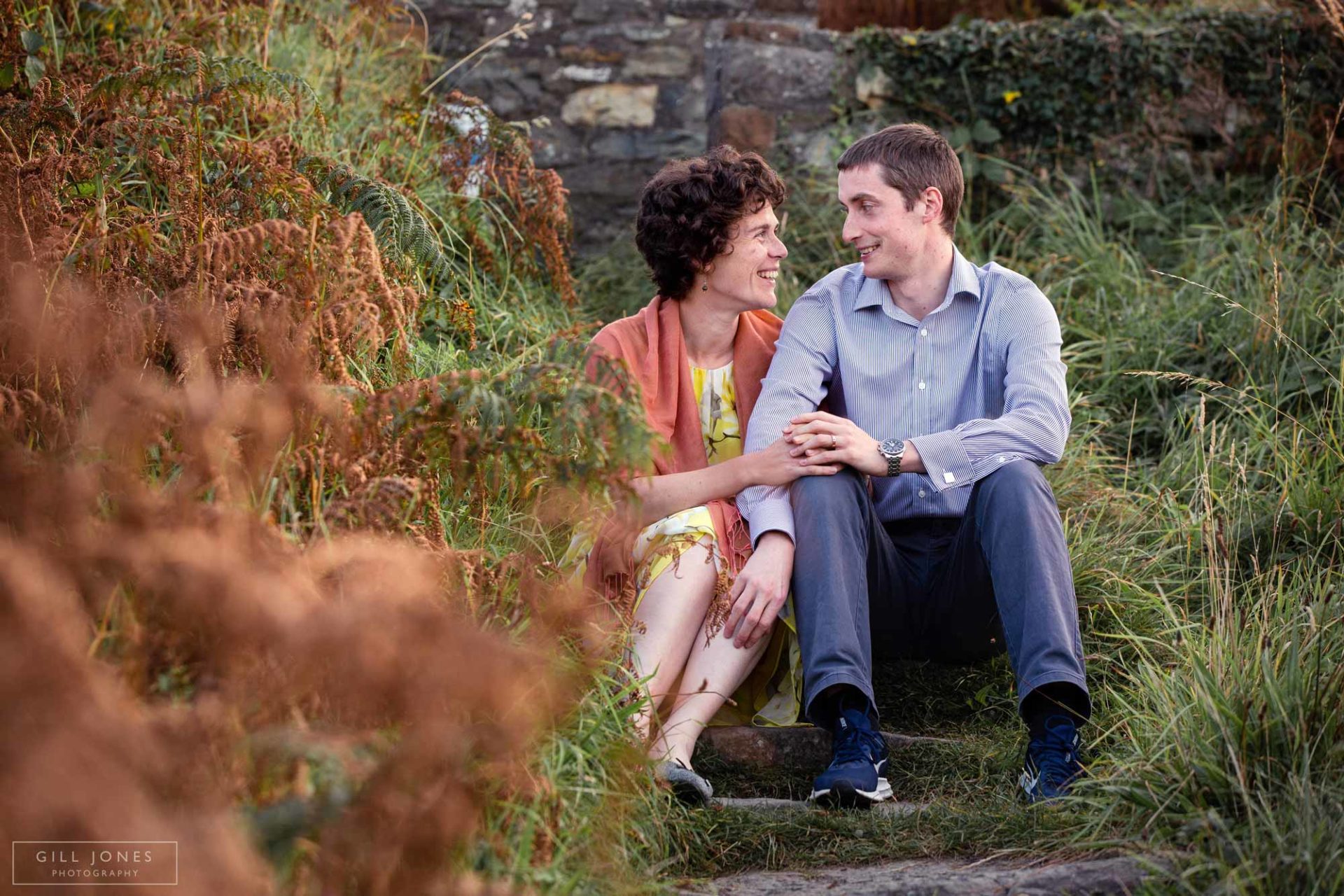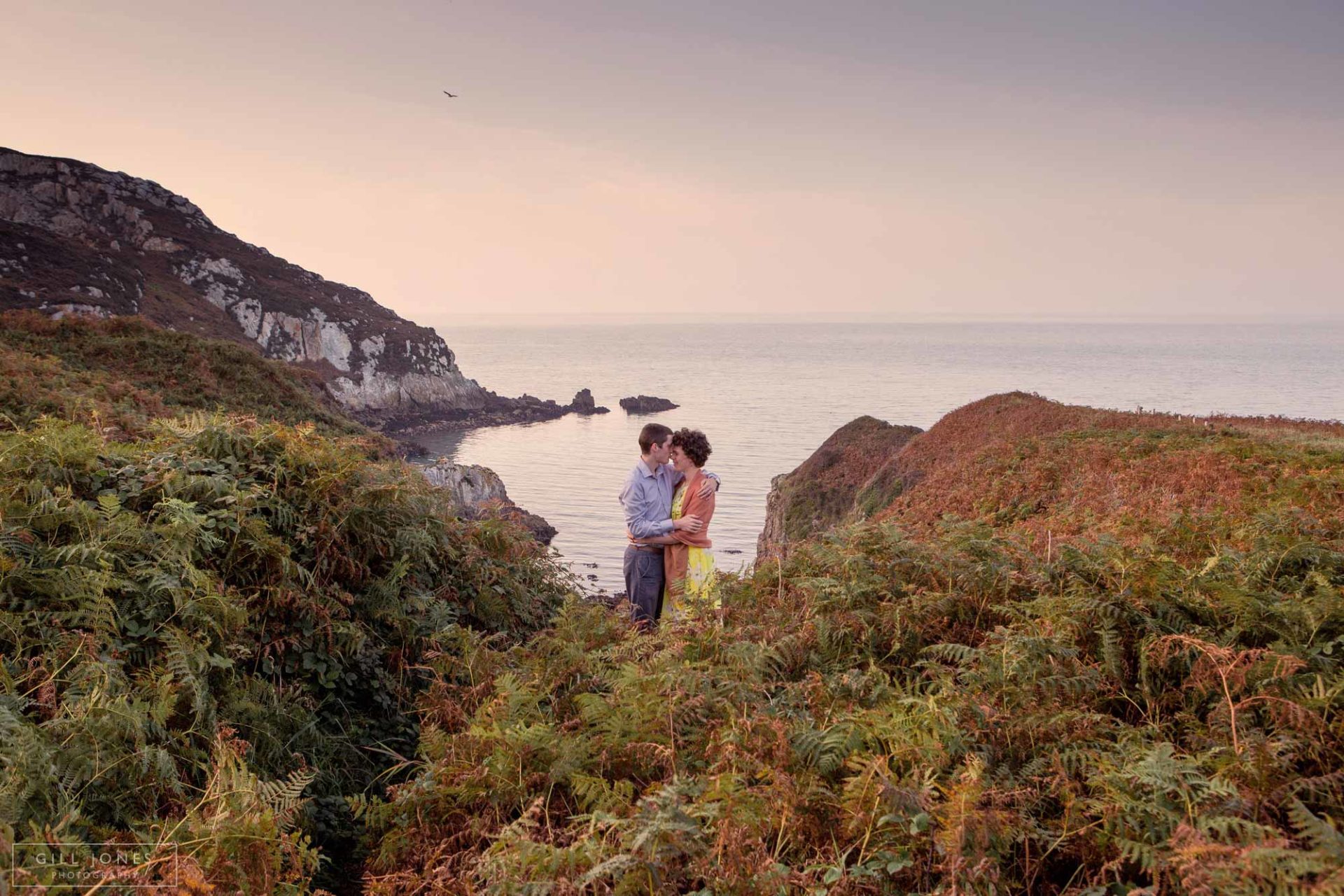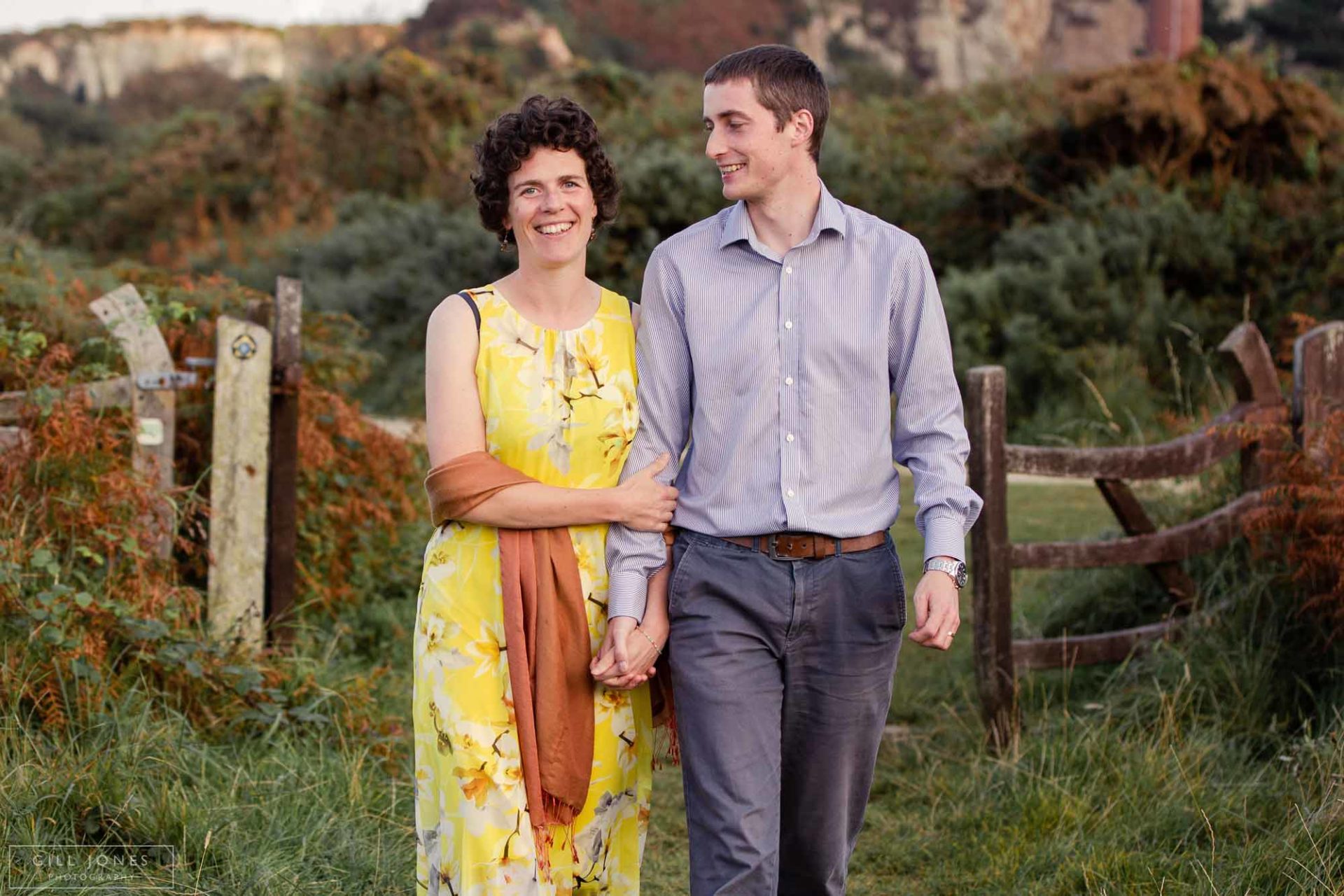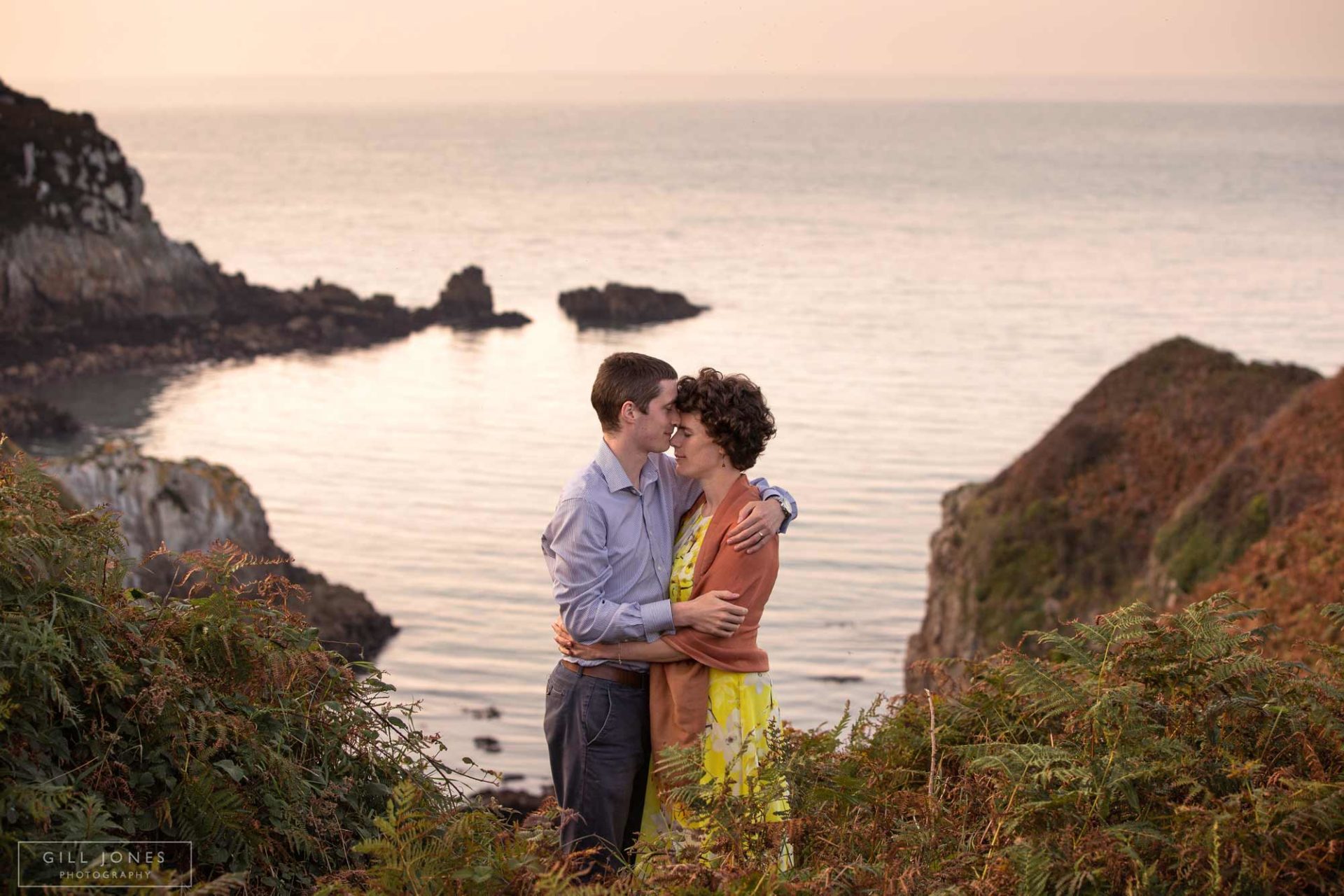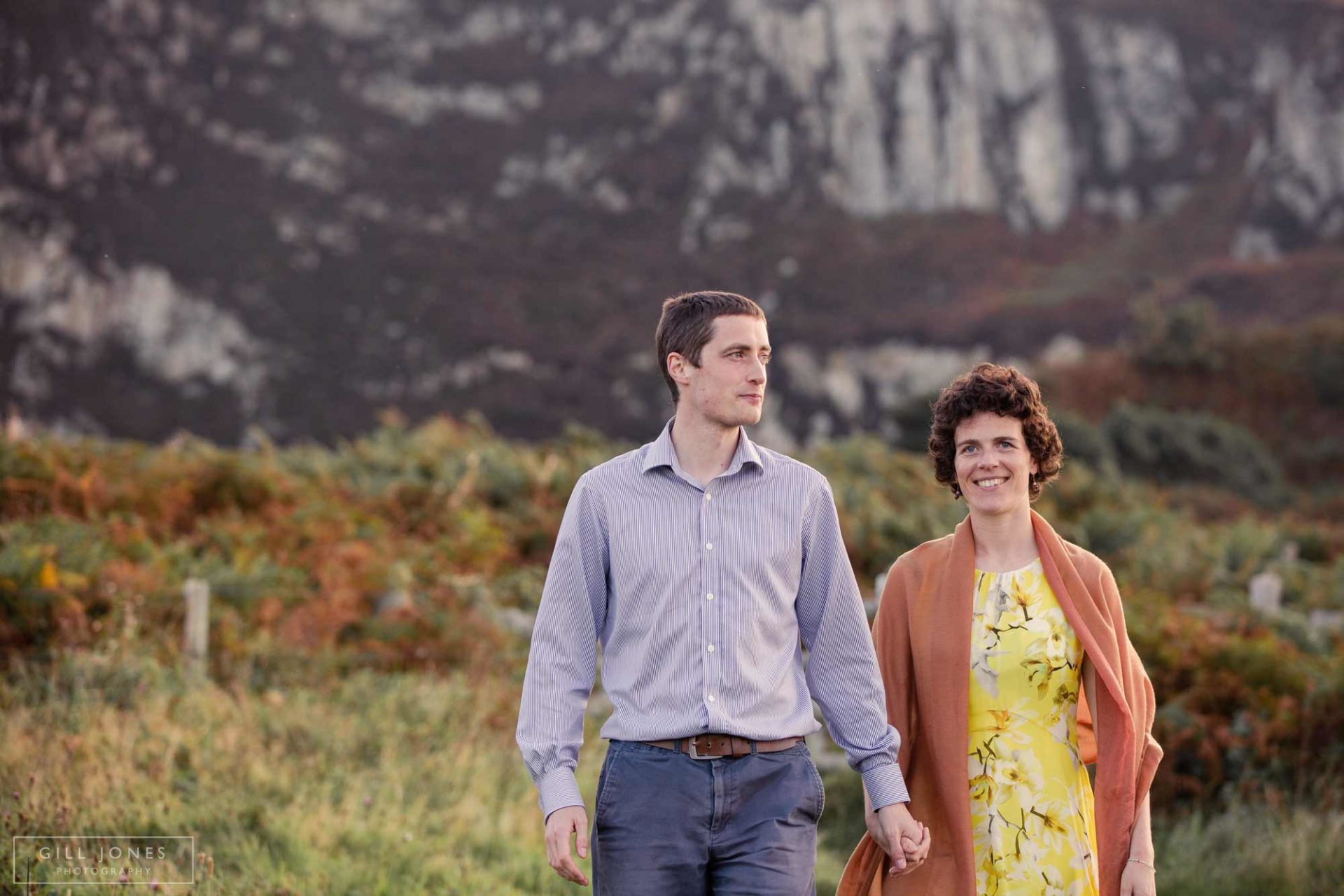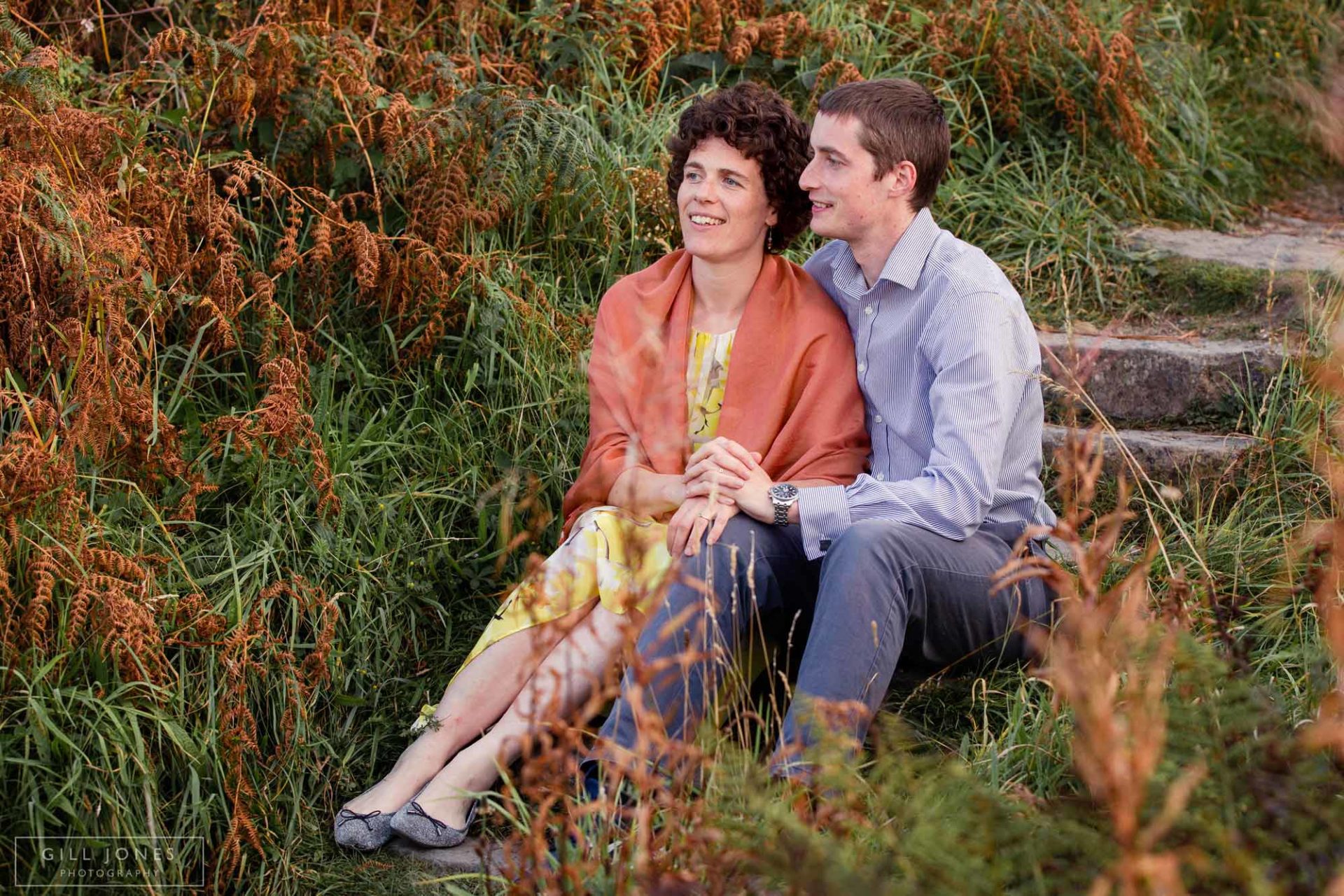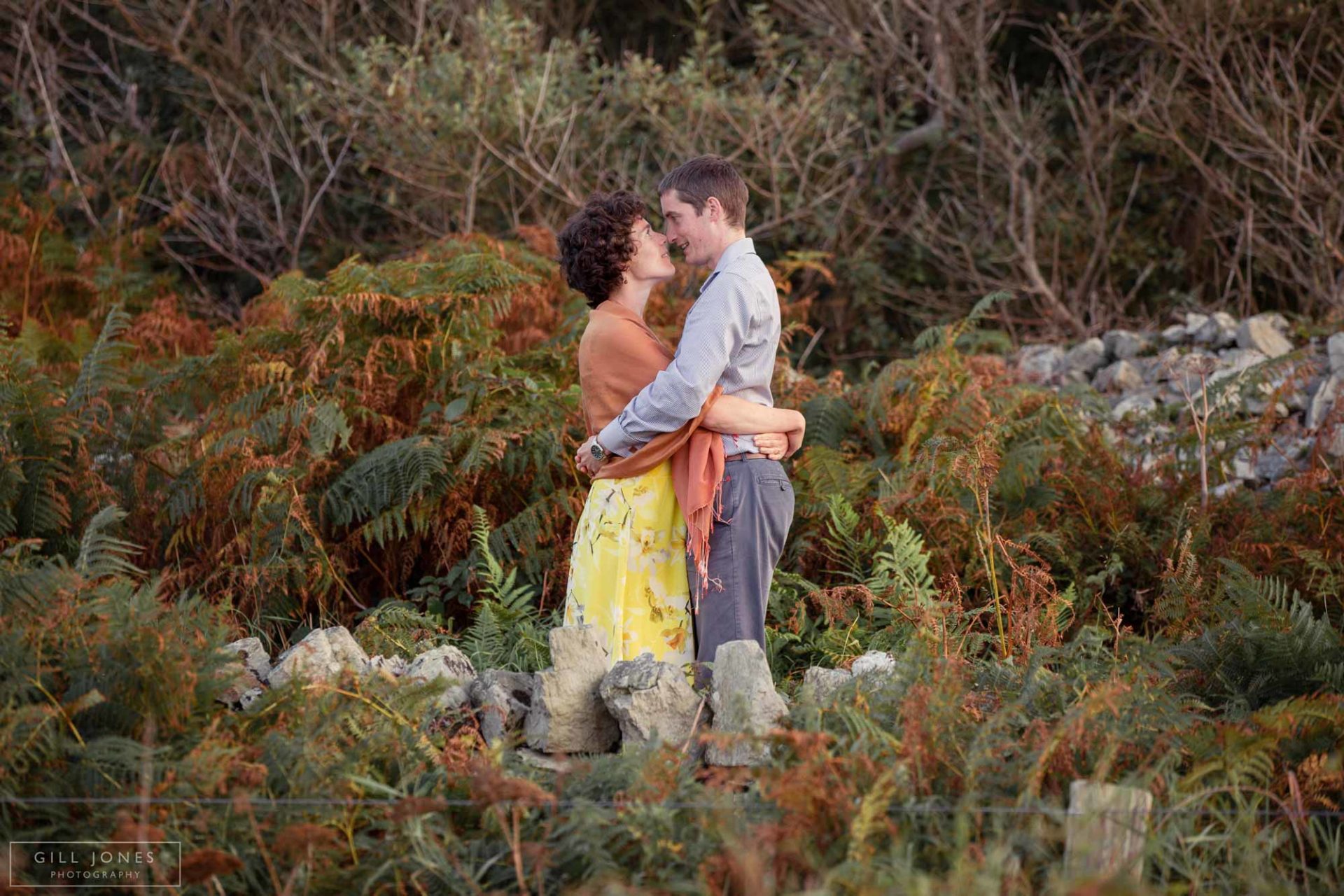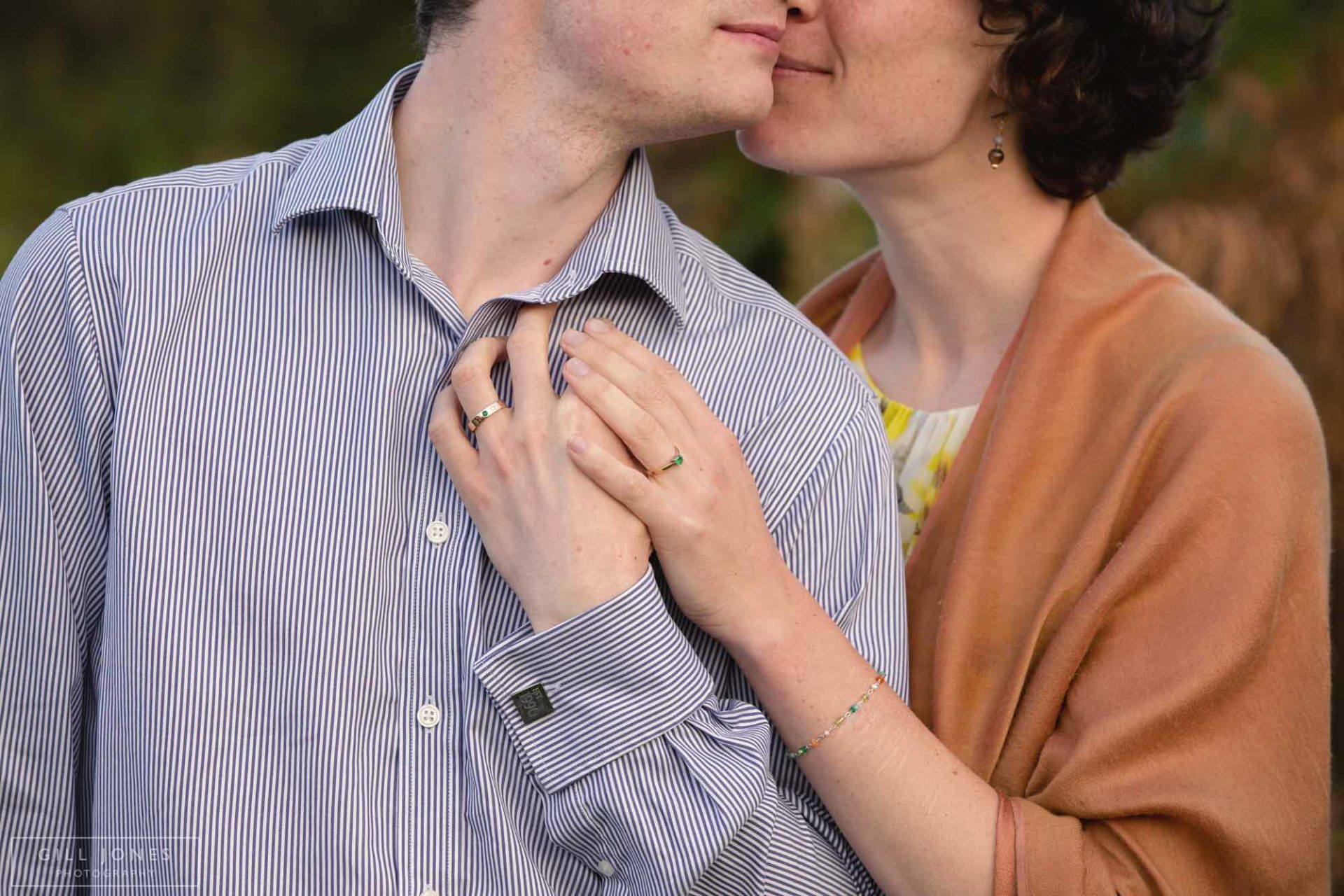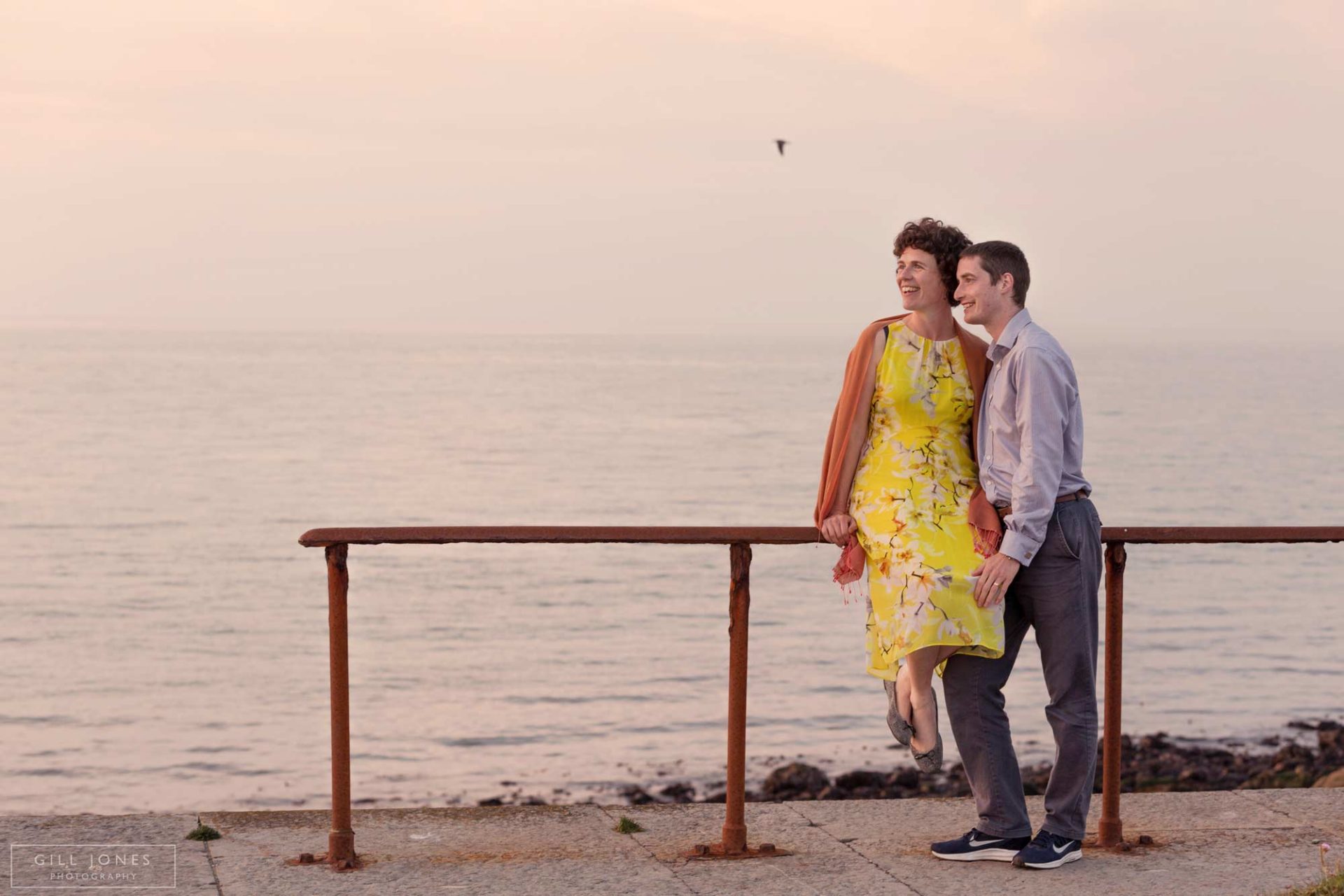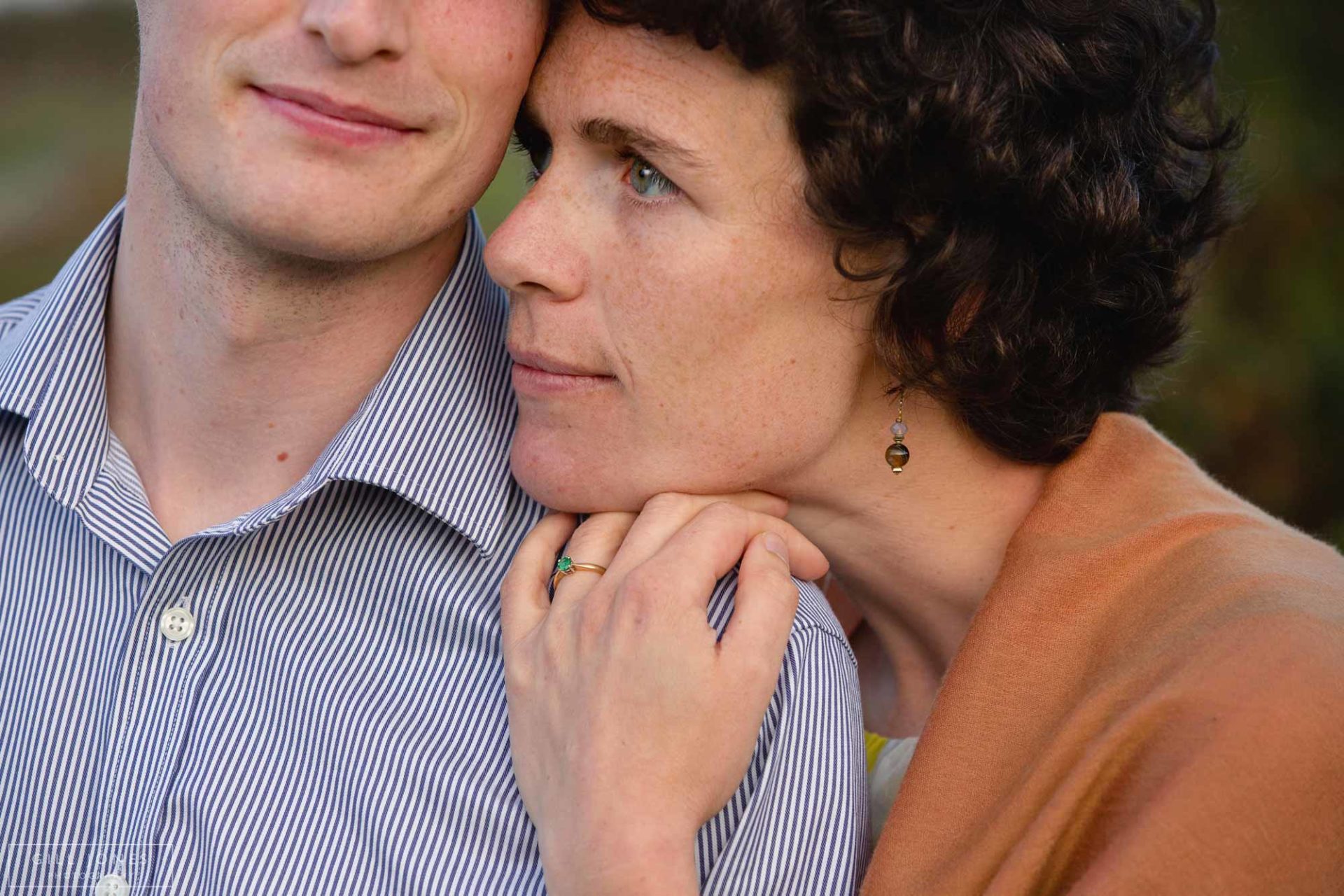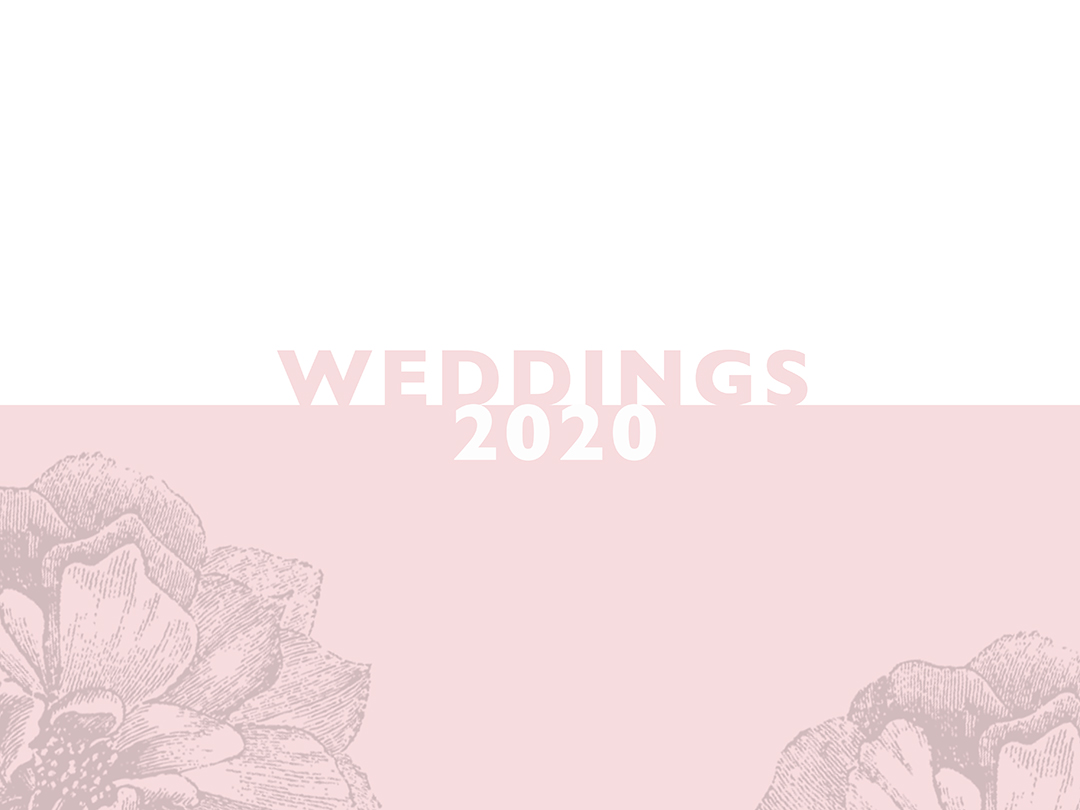 IN CELEBRATION OF 2020 WEDDINGS I felt I wanted to celebrate the weddings that took place in the year of the pandemic; 2020. Anna and Alan's wedding went ahead as planned just before our lives turned upside down. The remainder of the weddings were either elopements or...