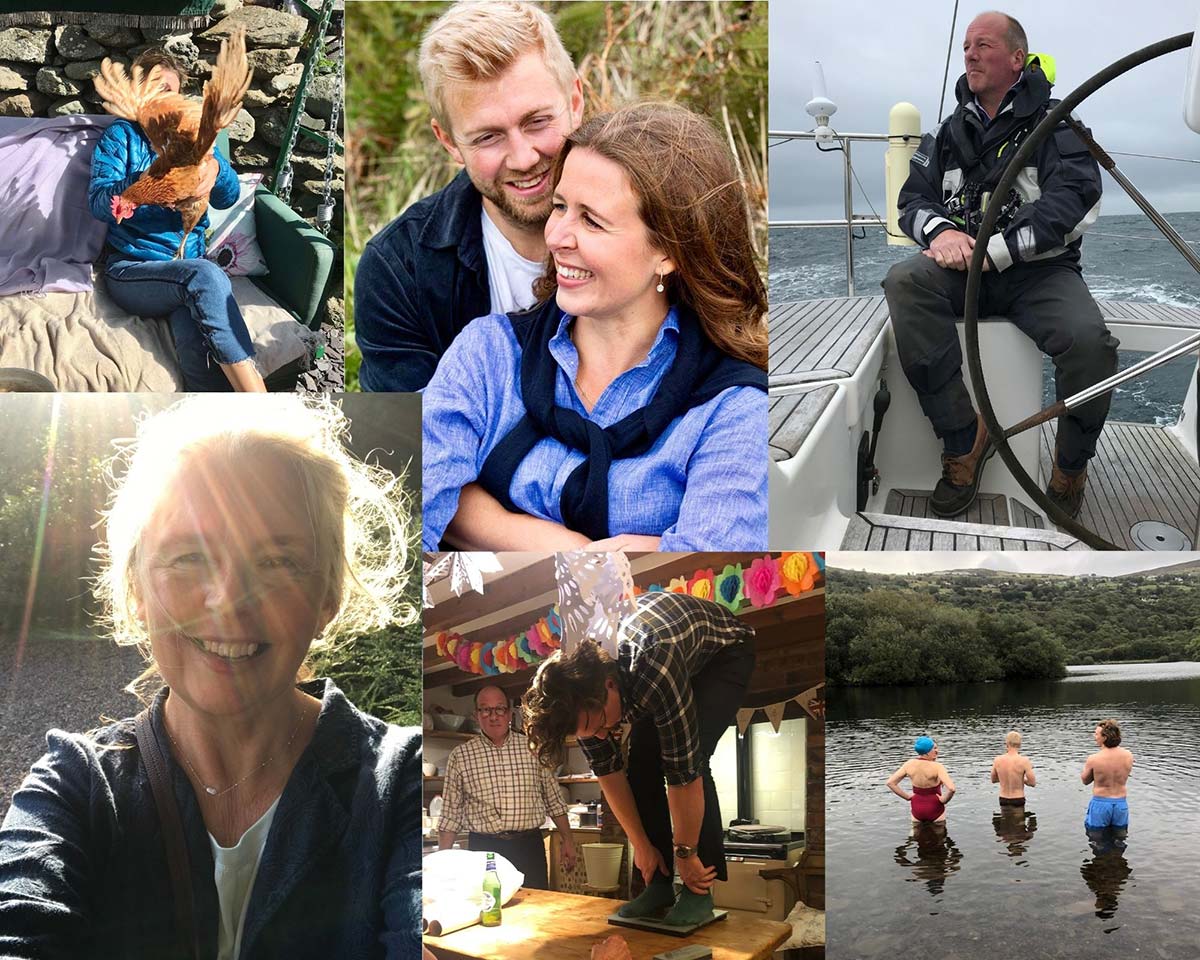 Hi, I'm Gill, an anglesey wedding photographer
I live with Rich on Anglesey down a sleepy lane that has a tendancy to flood. We're empty nesters;  we'll never get used to that. Our house is affectionately known as Keith. We have a Shepherd's Hut, more info. below.
From my formative days working in a dark room at one end of Carnaby street to heady days in Sydney working in a large photographic studio I've always been at my happiest working in a creative environment.
I love my work. Photography is my day job, my pastime, my interest, my means of expression. I studied photography in my teens, in my forties and I continue to stretch myself to learn more.
See my personal work at the bottom of this page to see where my photography takes me.
Scroll on for more about me.
wild swimming
I do this. I don't break records, I don't do it every day, there's no way I'd do it in winter but I do it. It's the most exhilarating activity I've done in a very long time. Llyn Padarn is forty minutes from where I live. I park by the lagoons (I know, lagoons, how inviting is that) zip my wet suit up and wade in. 
Our son had a spell with us (Covid meant he could spend time at home and not in London). Will trains for triathlons so was interested when I suggested he come with me. Not only was I swimming somewhere so beautifully inspiring I had my son for company.
Yes, August isn't the best time to go, so I avoid that month of the year. In February the water temperature is 7.0C, too cold for me, perhaps come May I'll attempt a dip , the temperature will be closer to 11.0C.
Snowdonia Watersports offer assisted swim sessions if you fancy having a go.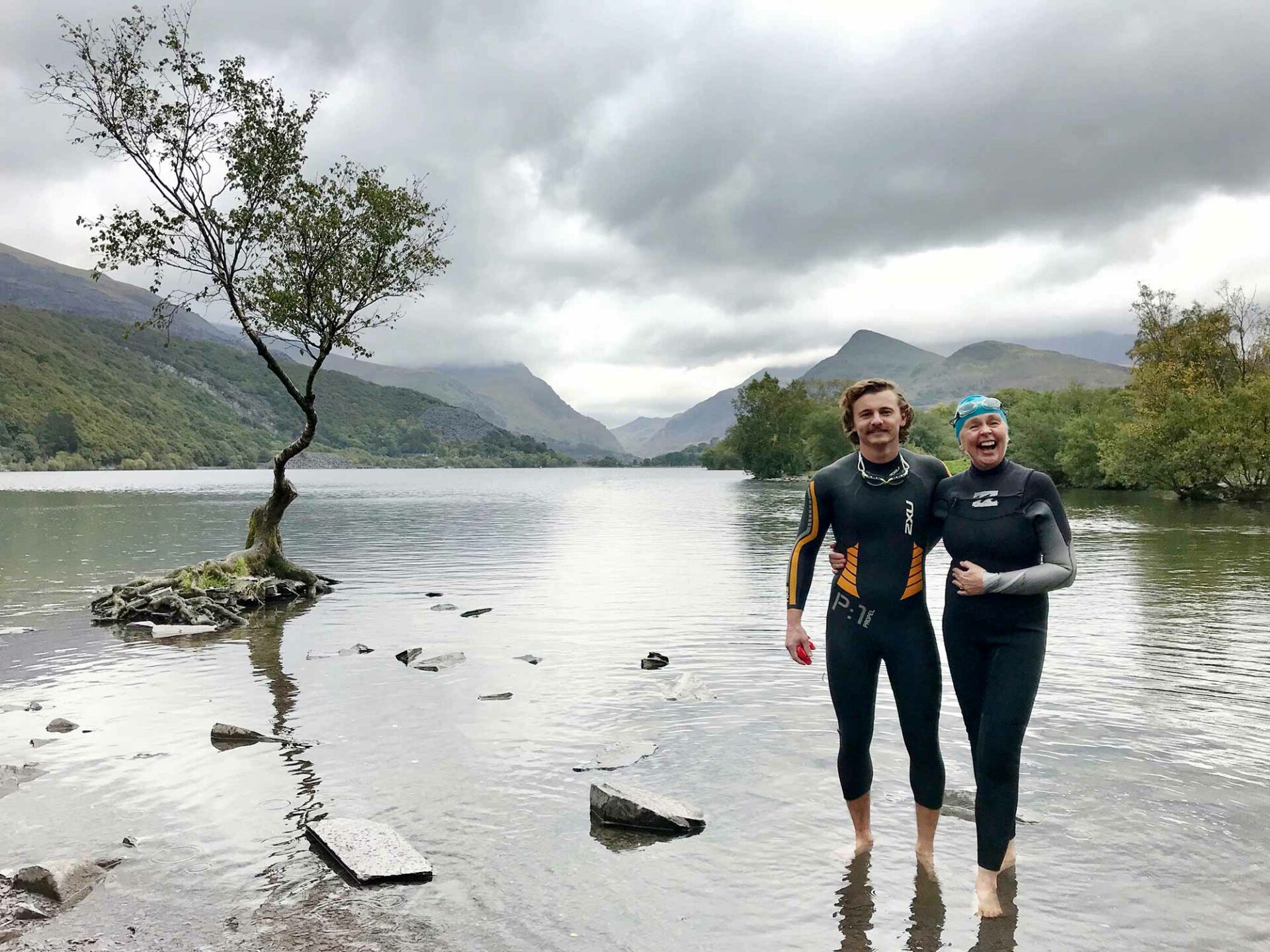 WEDDING IMAGES THAT EXCITE ME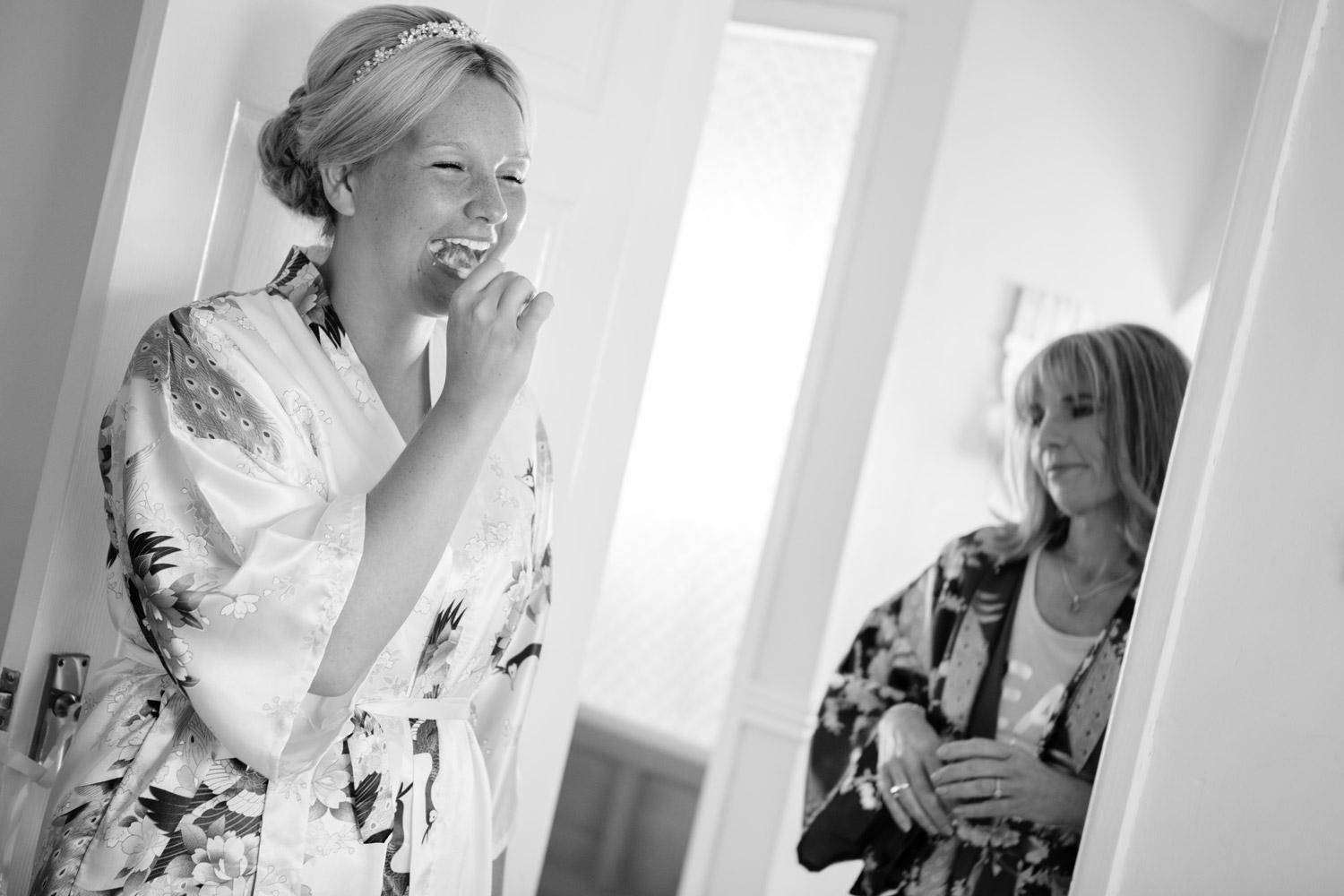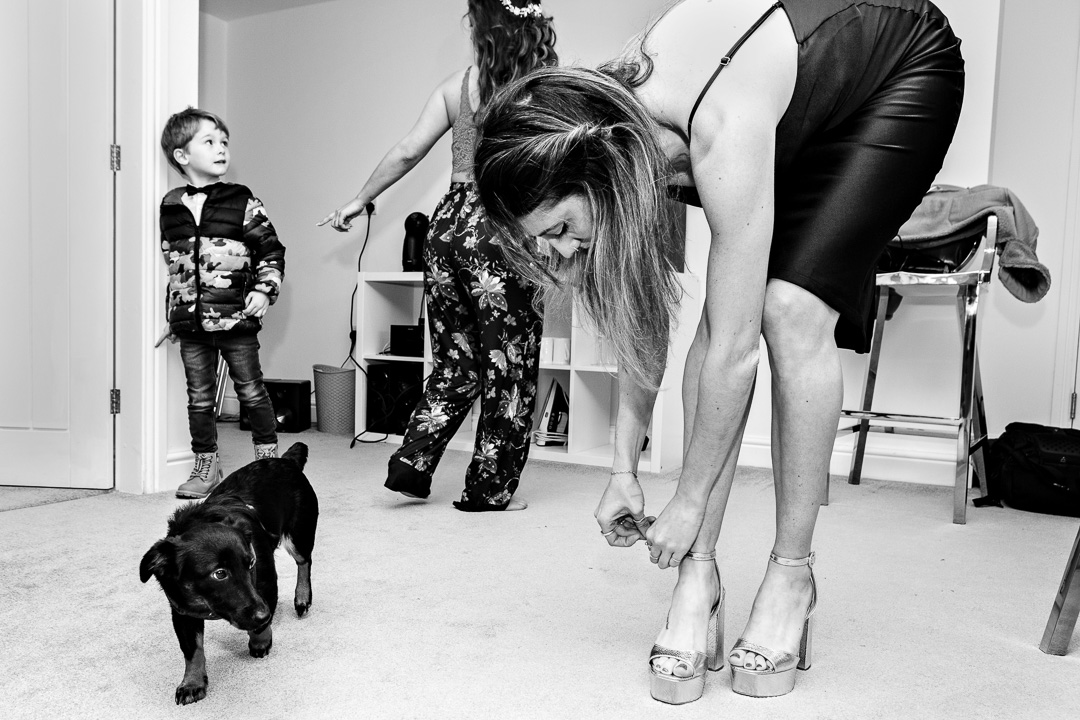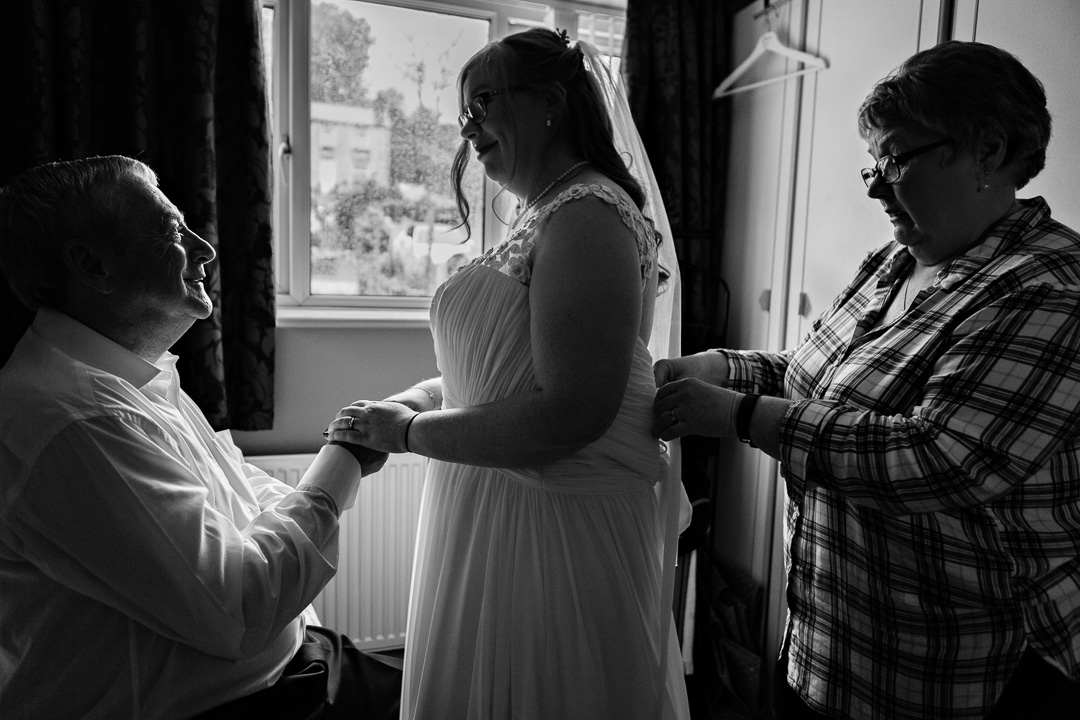 They're all unscripted moments that are fleeting, normal, unspectacular but at the same time extraordinary.
Photo. 1. Jade enjoying the company of her girls, totally relaxed, laughing as she brushes her teeth. Mum looks on remembering the countless times she's seen her daughter do this only today is different. It doesn't matter if a couple have been living together for ages, a wedding day is significant. It's symbolic of your child truly moving on to their next chapter. Can you read Jade's mother's thoughts? Jade bright in frame her mother darker, smaller and slightly out of focus. A significant moment during Jade's preparations.
Photo.2. Those crazy shoes. The beautiful shape the bridesmaid makes as she bends down to buckle her ankle strap, she's so sculptural. The dog looking on as if to marvel at the shoes or is the dog making an escape whilst no one is looking? Should the little boy have been looking after the dog, is the bride (Faye) reminding him to take car of her dog? There is so much going on here, the exchange of glances, busy fingers, Faye pointing in one direction as her feet move to take her in the opposite direction. Everything frozen for just for a moment. It's quite possibly my favourite image from 2021.
Photo. 3. Hmmm but then again there's Gwennan and her parents. Their home was rich beyond words with emotional moments that morning. I was in heaven, such warm, sincere folk who were a pleasure to be with and to photograph. Quite apart from the poignant moment happening here, do take a look at  shadow on highlight and highlight on shadow. What? Oh yes, this is the kind of stuff that ignites me. Gwennan's father's profile is lit we can appreciate this since the dark curtains are behind him. Gwennan's profile is in shadow since the window light behind her is so bright. Don't you just love photography?
The Dilly on Anglesey
We're ever so proud of The Dilly; our Shepherd's hut that's situated at the end of the garden.
I found the name 'The Dilly' in an Australian thesaurus, it means something good of its kind.
Our second season begins this March 2022, if last year was anything to go by we should be busy.
It's for couples to chill out, take stock and recharge. It has a wood fired hot tub, en-suite and log burner. Our chickens supply fresh eggs daily.
If you want to see more please explore thedillyonanglesey on Instagram or if you fancy staying you can book via Anglesey Holiday Lettings.
For the past ten years I've operated my photography business from a studio within our garden. I spend most of my time out on location however  so we've decided to change that space to holiday accommodation too. I'm gathering name suggestions daily. Watch this space.